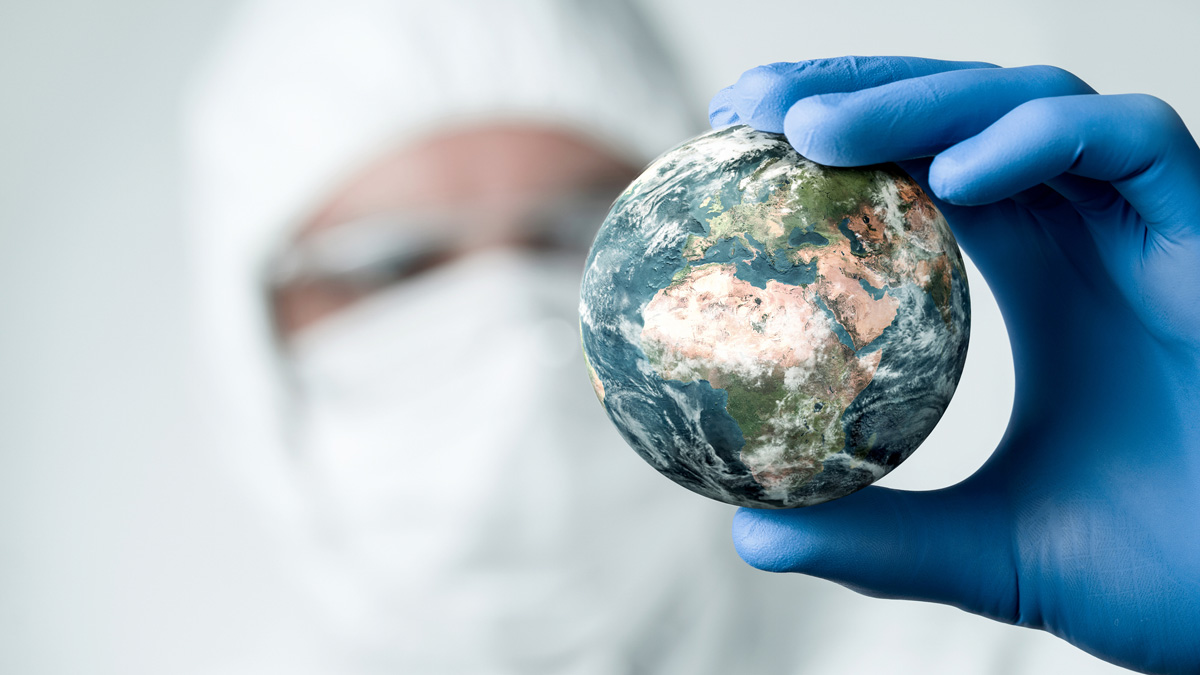 After pharma ramped up its response to coronavirus last week, we heard more this week about the many drugs, digital interventions and partnerships that the industry is hoping can combat the pandemic. Here we highlight the biggest stories of the past seven days.
Johnson & Johnson has announced plans to team up with the US government to invest more than $1 billion in a new vaccine against COVID-19, aiming to begin clinical trials by September.
A leading UK scientist says some drugmakers are acting like "toilet roll profiteers" and "supermarket hoarders" as coronavirus escalates, failing to share data on potential drugs and vaccines for COVID-19 that could help tackle the pandemic.
UK biotech Synairgen has started dosing patients in its phase 2 trial of SNG001, an inhaled formulation of interferon beta-1a that aims to treat coronavirus infections.
Sanofi and Regeneron are throwing an already-approved drug at COVID-19, testing Kevzara (sarilumab) in patients hospitalised with severe disease.
The FDA has approved emergency use of malaria drugs championed by president Donald Trump for use in patients hospitalised with COVID-19, after warning against the potentially lethal consequences of taking chloroquine preparations intended for use against parasites in aquarium fish.
However, the EMA regulator stopped short of granting widespread use of chloroquine, leaving it up to national regulators to make decisions on implementing access programmes.
Recruitment for a patient registry app for COVID-19 is underway, which could help governments find their way out of lockdown by remote monitoring of symptomatic and asymptomatic patients following diagnosis.
Gilead has begun testing its COVID-19 coronavirus antiviral remdesivir in the UK, announcing plans to trial the drug in patients in England and Scotland.
Mallinckrodt and Novoteris have been given a green light by Health Canada to start a pilot study of an inhaled formulation of nitric oxide (NO) as a possible treatment for coronavirus.
Roche is offering free access to its mySugr Pro diabetes management app in the UK to relieve pressure on the NHS during the COVID-19 coronavirus
A free virtual consultation service, doctorinthehouse.net, has been set up in the UK to link worried patients with healthcare staff in their homes to try to ease the pressure on the NHS during the COVID-19 crisis.
As COVID-19 deaths leapt up in the country, the UK mulled use of a 'contact tracing app'. Scientists have urged the government to deploy the app, which alerts people who have been in contact with someone infected with coronavirus.
The post Coronavirus pharma news roundup – 03/04/20 appeared first on .