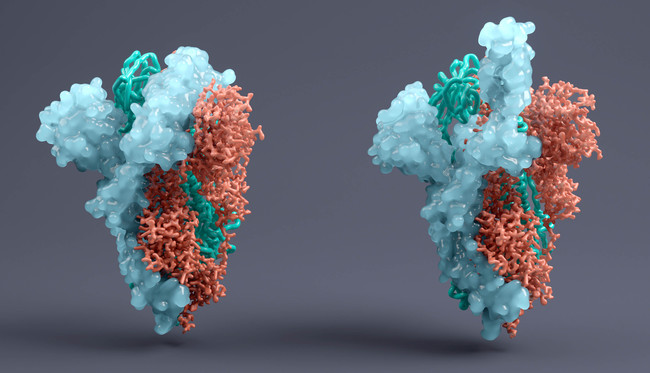 Atriva Therapeutics is starting a phase 2 trial of its MEK inhibitor ATR-002 in patients with coronavirus infections, saying the drug could help prevent patients progressing to critical-stage COVID-19.
MEK inhibition is a tried-and-tested approach to cancer treatment, but the Tübingen, Germany-based biotech thinks the class also has potential in the treatment of viral infections.
ATR-002 combines both anti-inflammatory and antiviral properties, and was specifically developed as a therapy for respiratory RNA viruses, including influenza, hantavirus and respiratory syncytial virus (RSV), according to Atriva.
In February, the company's chief executive Dr Rainer Lichtenberger told pharmaphorum that the MEK pathway is used by RNA viruses like coronavirus when they replicate within cells, hijacking the cellular machinery to create thousands of copies of themselves within hours.
At the time he said clinical trials could be a year away, so the start of the placebo-controlled phase 2 trial in hospitalised COVID-19 patients – due to get underway in July – marks a significant acceleration of the programme. Atriva carried out a phase 1 safety study of ATR-002 last year.
According to preclinical studies, ATR-002 inhibits the propagation of SARS-CoV-2 – the virus that causes COVID-19 – but also leads to decreased release of cytokines and chemokines, factors that drive the inflammatory response.
In COVID-19 some patients develop what is known as a cytokine storm, a runaway activation of the immune system that results in acute respiratory distress syndrome.
Studies carried out at the Universities of Tübingen and Münster show that Atriva's drug can reduce cytokine and chemokine expression in cell cultures as well as an animal model of acute lung injury.
Other trials are looking at combining antiviral and anti-inflammatory drugs together, to tackle both elements of coronavirus infection, but if it works in clinical trials Atriva's drug could cover both bases in the same molecule.
For instance, just this week Roche announced that it plans to test its IL-6 inhibitor RoActemra/Actemra (tocilizumab) – already in trials as a monotherapy for seriously-ill COVID-19 patients – alongside Gilead Sciences' antiviral drug remdesivir.
"ATR-002 could be a game changer in the current pandemic as we see high potential for a patient-friendly, oral medication that fundamentally impacts COVID-19 outcomes," according to Dr Lichtenberger.
Atriva also intends to start a phase 2 trial of ATR-002 as an influenza treatment next year.
Normal
0
false
false
false
EN-GB
X-NONE
X-NONE
/* Style Definitions */
table.MsoNormalTable
mso-style-name:"Table Normal";
mso-tstyle-rowband-size:0;
mso-tstyle-colband-size:0;
mso-style-noshow:yes;
mso-style-priority:99;
mso-style-parent:"";
mso-padding-alt:0cm 5.4pt 0cm 5.4pt;
mso-para-margin-top:0cm;
mso-para-margin-right:0cm;
mso-para-margin-bottom:8.0pt;
mso-para-margin-left:0cm;
line-height:107%;
mso-pagination:widow-orphan;
font-size:11.0pt;
font-family:"Calibri",sans-serif;
mso-ascii-font-family:Calibri;
mso-ascii-theme-font:minor-latin;
mso-hansi-font-family:Calibri;
mso-hansi-theme-font:minor-latin;
mso-bidi-font-family:"Times New Roman";
mso-bidi-theme-font:minor-bidi;
mso-fareast-language:EN-US;
The post Atriva takes MEK inhibitor into phase 2 for COVID-19 appeared first on .